Students
We are here to help!
We know how important it is to find a property that meets your exact requirements. We have a variety of available properties to meet your needs.
What Type of Accommodation Suits You?
Choosing the right type of student accommodation while studying at university is crucial for several reasons. The environment in which a student lives can significantly impact their overall university experience, academic performance, mental well-being, and social life.
Academic Success:
Some accommodations provide a peaceful and quiet environment, conducive to studying. Distractions can impact concentration and focus, so it's essential to select a place where a student can study effectively. Accommodations close to the university can save students commute time, allowing them to utilize that time for studying or other productive activities.
Mental and Physical Well-being:
A comfortable living space can positively impact a student's mental well-being. If a student feels safe and at ease in their accommodation, it can reduce stress and anxiety. Access to facilities like gyms, common rooms, or gardens can provide opportunities for relaxation and physical activity.
Social Life:
Shared accommodations, such as shared houses or flats, can be excellent for meeting new people and building lifelong friendships. Especially for international or out-of-town students, the right accommodation can help in integrating with the student community, participating in events, and avoiding feelings of isolation.
Financial Considerations:
University can be expensive, and accommodation is a significant part of that expense. It's essential to select a place that aligns with your budget to avoid financial stress. Some accommodations might include utilities or other amenities in the rent, which can offer value for money and make budgeting simpler.
Safety and Security:
Many university-affiliated accommodations or reputable student housing options provide robust security measures, ensuring the safety of their residents.
Personal Growth:
For many, university is a time to learn independence. The right accommodation can facilitate this growth, teaching students about responsibilities like cooking, cleaning, and managing bills. Diverse accommodations that house students from different backgrounds can provide a rich cultural exchange, broadening one's horizons.
In conclusion, student accommodation plays a pivotal role in shaping the university experience. It's not just about finding a place to sleep; it's about choosing an environment that will support and enhance one's academic journey, personal growth, and well-being. Making a thoughtful choice in this regard can set the stage for a rewarding university experience.
Find Your Ideal Accommodation
Whether you want shared accomodation, be it a house or apartment, or whether you prefer your own space in a studio apartment, we have plenty of differnet types of available accommodation to suit every tenant.
Never miss out again by using our 'Heads Up Property Alerts'. Simply create your profile and our system will constantly give you the 'Heads Up' on suggested properties and price reductions that might specifically interest you. You can update, refine or unsubscribe at any time so try it for yourself and be first to get the heads up on your ideal student property.
Tenant Information
We are always transparent with our processes and requirements and it is important that you read our tenant guide carefully so you understand the renting process in full.
The Tenant Fee Act 2019 has changed many aspects of renting a home and it is important that you are aware of the changes to protect yourself.
Quick Response Management
Repair and Maintenance issues need resolving as soon as possible and our dedicated property management team are on hand to deal with those unexpected issues. 
We have a fantastic online reporting service which can, in the first instance, try and help resolve your issue. If this is not possible, then the issue will be logged into our system and will be actioned quickly and efficiently.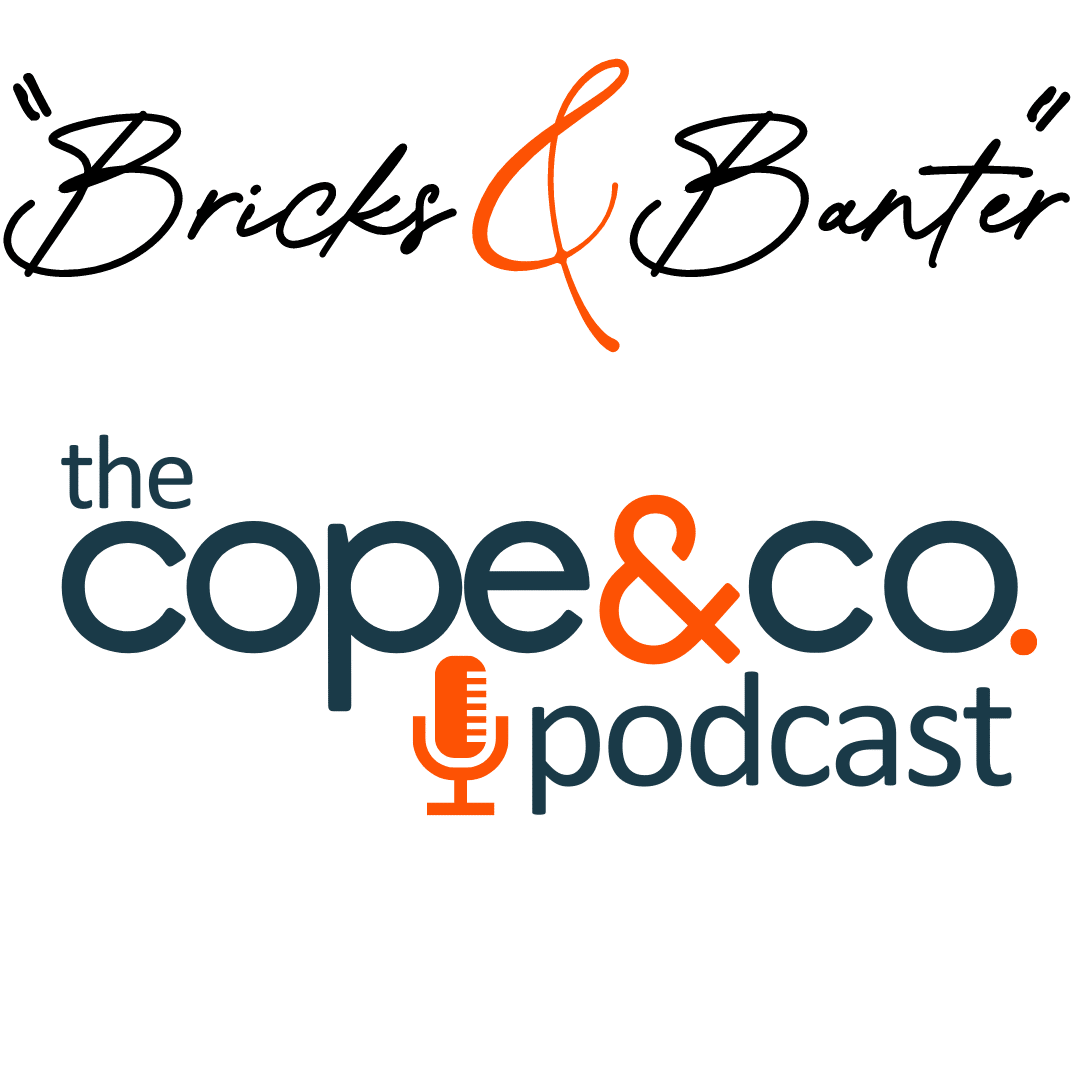 The 'Bricks & Banter' Podcast has been created to help share knowledge that is essential for everyone that has an interest in the property market.
We are passionate about giving sellers, landlords, buyers and tenants the right information to enable better property decisions to be made.
We often have a special guest on the show to offer expert opinions on all things property. Ranging from solicitors, accountants, mortgage brokers as well as successful property investors.
Each new episode drops every two weeks each Friday so subscribe to get an alert and we hope you enjoy the show.
Popular Student

Questions
How much is the rent and what does it include?
The rent is determined by looking at factors like living space, the number of bedrooms and bathrooms, overall condition, any recent renovations, special amenities, and the energy efficiency rating. Our agents stay updated on economic trends, employment rates, transportation developments, and other factors that can influence rental demand in the area.
In some cases, the rent includes utilities such as council tax, gas, electricity and water rates. Where the rent does not include these, they are the responsibility of the tenant.
How long is a tenancy and what happens at the end?
The tenancy agreement is usually for an 'Assured Shorthold Tenancy' and is typically for a fixed term of 12 months. At the end of the initial term, you may have the option to renew the tenancy, subject to the landlord's agreement. If the tenancy is not renewed, the tenancy will likely end.
How can I end a tenancy?
The tenancy agreement is usually for an 'Assured Shorthold Tenancy' and is typically for an initial fixed term of 12 months.
The tenant can only give notice to end a fixed term tenancy if there is a break clause written into the agreement. A break clause is a term in the contract that allows the tenant to end the agreement early.
How much is the security deposit?
A tenancy, or secuiry deposit cannot usually be more than the equivalent of 5 weeks' rent.
This limit applies to assured shorthold tenants, students in halls of residence, and lodgers – as long as the rent is less than £4,167 a month.
This deposit is used to cover any potential damages or unpaid rents. At the end of the tenancy, a property inspection will be conducted. If the property is returned in the same condition as it was rented (minus normal wear and tear) and there are no outstanding payments due, the full deposit will be returned.
How are maintenance issues handled?
All maintenance issues should be reported to us immediately. Agents have different ways to report issues, this can be via phone, email or by using a dedicated app on a smartphone. We use FixFlo – a dedicated software application which keeps all parties updated as the issue is resolved.
We have a dedicated property management team that handles repairs and issues. For emergencies, there's a 24-hour hotline.
Can I personalise or make changes to the property?
It is your home.
Minor personalisations, like hanging photos, are generally acceptable. However, any major changes, such as painting walls or making structural changes, require prior written consent from the landlord. It's essential to discuss and get approval for any modifications you're considering.
At the end of the tenancy, the landlord may require you to put the property back into it's original state of decoration.
What checks do you perform on potential tenants?
The tenant referencing that we undertake is a comprehensive process.
We will ask for proof of ID and a basic credit report for each applicant even before we book a viewing. 
We use the services of Let Alliance, a market leading tenant referencing company to conduct a thorough referencing check which will include more detailed credit histories, examining not just the score but any past bankruptcies, county court judgements, large debts, or patterns of late payments.
We also ensure the prospective tenant's reason for moving aligns with their references, ensuring there are no discrepancies.
Are you a member of a regulatory body?
Yes, our agency is a member of the United Kingdom Association of Letting Agents (UKALA) which means we adhere to high professional standards and are regularly audited. We are also members of The Property Ombudsman, a redress scheme for both landlords and tenants.
We use the the Deposit Protection Service (DPS) custodial tenancy deposit scheme to register and hold all deposits from tenants.
Membership to professional bodies ensures that we adhere to industry-best practices. These bodies often require their members to undertake continuous professional development, ensuring we're up-to-date with the latest legal changes, market trends, and innovative practices.
Our UKALA membership includes 'Client Money Protection' which safeguards any funds that are entrusted with us.